Emergency Answering Services Give Your Customers Peace of Mind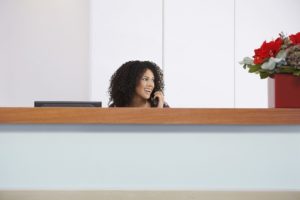 It's the middle of the night and you wake to the sound of running water, only to find that a pipe has burst in your home. You rush to the telephone to call your landlord, or maybe a plumber, only to be greeted by the mechanical voice of an answering machine. It's not a great feeling, is it? Now, imagine your customers are the ones with the late-night emergency and they're trying to reach you. Will you be there to answer their call, or will they be left high and dry?
Emergency answering services
Customers don't just need your help during business hours. Electrical and plumbing emergencies can happen at any time. Car trouble doesn't just happen in broad daylight in safe areas. People and pets need answers to medical questions at all hours of the day. You never know when someone will need to engage your services, so why risk your customers' peace of mind by not being available when they need you?
Emergency answering services ensure that no matter when your customers need help, they can get it. That could mean putting them in touch with an on-call employee to tackle their problem immediately. Or, it could mean giving them basic, scripted advice to soothe their worries until business hours.
No more missed calls
If you feel that it's frustrating to miss your customers' calls outside of business hours, imagine how your customers must feel. One simple service can rectify this, providing peace of mind to your customers and ensuring that you are always available, even when you're fast asleep. And depending on the situation, your customers may be able to get the help they need without you ever having to physically assist them.
Think of remote reception services as an extension of your business. It's a great tool that lets you meet your customer needs whenever they need you.
It's a simple way that you can provide the absolute best service and care to your customers, day and night. Your customers deserve the peace of mind that it can bring, so call Answer 365 today to see how remote reception services can make your business even more customer-friendly.