Ghoulish Customer Service Dont's To Avoid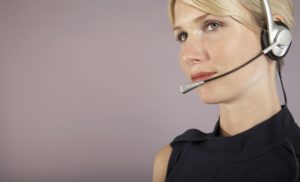 As the days get shorter, the nights get longer, and your customers get busier, it's more important than ever to make sure that you offer frighteningly good customer service. Here are some ghoulish customer service 'don'ts' to avoid this Halloween (and all year long).
Don't Ignore Your Customer
This sounds like an easy enough thing to do, but surprisingly, it can be easy to think you know what a customer needs better than they do. Get into the habit of actually listening to your customer's concerns, then you can attempt to address them. Even if you feel like the customer could be wrong about their problem, employ empathy to try and get to the root of the situation. A little respect and understanding can go a long way towards creating a great customer service experience.
Don't Make Your Customer Wait For Help
Long wait times are more than just frustrating. They can cost you big time because today's customers have options. They could wait for ages when they call you for help, or they could go to your speedy competitor and get their needs met. It's scary to think that long hold times or a lack of after-hours customer service could be driving your customers away, but it's a ghoulish reality for many clueless businesses.
Be available when your customers need you. And go where they go. Social media customer service, twenty-four-hour call centres, and live chat customer service aren't just trendy–they're expected. Give your customers the service they expect and deserve, or your competitor will give it to them.
Don't Be Afraid to Ask for Help
No one knows everything, not even the best customer service representative in the world. If you run into a situation where you don't have an immediate answer for your customer, be honest. Tell them you'll either research the issue and call them back, or escalate the issue to a supervisor to get a solution. Whatever you do, make sure you get back to your customer with a result. Reliability is better than knowing everything, so make sure you don't let your customer down.
For more great tips on providing customer service, visit Answer 365 regularly.