How An Answering Service Can Make You A Winter Superhero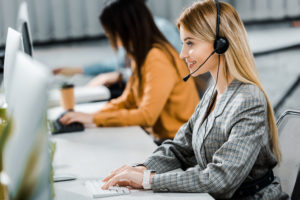 Whether you own an HVAC business or a company that offers roadside assistance, you probably know that the winter can be a busy, unpredictable time of year. Cold weather can be frustrating or even downright dangerous if your customers lose their heating or break down on the side of the road. Who can they call to help them in their time of need, even if it's after business hours? With a little planning and the support of a telephone answering service, they can count on you to be their Winter Superhero.
Less stress for them, less stress for you
Being able to reach a real, live person in the middle of a crisis such as a burst pipe, failed heating system, or car breakdown in the middle of the night is more than just a convenience for your customers. It's reassuring for them to know that someone will be with them sooner rather than later and they don't have to wait on you to check your messages before they get help.
If you worry about remembering who's on call or worry about missing customer calls after regular business hours, a telephone answering service can bring you peace of mind. The answering service can make sure that your customers get the help they need, when they need it, and keep your superhero reputation intact.
Your reliability builds your reputation
If your customers can't reach you when they need you, they'll likely turn to your competitors for help. Establishing a reputation for being reliable and available is crucial if you want to be a 'super' success. A telephone answering service doesn't have to be just for emergency calls, either. You can make sure that every customer gets helped at any time, whether their problem is as big as a gas leak or as small as a question about their bill. Show them they can count on you at any time, for any reason, and you'll be their hero.
If you'd like to know how Answer 365 can help you become a 'Winter Superhero' to your customers, give them a call today and speak to friendly, reliable representative.