How Not To Be A Grinch To Your Customers This Holiday Season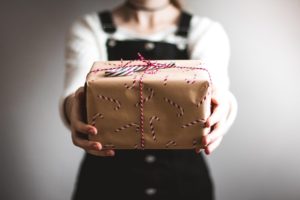 The holidays can be a busy, stressful time for everyone, especially if there's a problem that needs to be solved. Customer service is a very demanding industry, but you have to be careful not to react too negatively to customer complaints, especially during the holidays when everyone seems to be more stressed and have less patience. Here are some holiday customer service tips to help your customer service team avoid being 'Grinches' all season long.
Embrace the spirit of giving
Whether you give your customers an actual gift, or you simply give them the gift of excellent customer service, they'll appreciate your kindness and reciprocate with their loyalty. An easy way to 'give' to your customers is to simply be available where and when they need you. Consider increasing your holiday customer service staff (or use the services of a telephone call centre) to provide more support to your customers.
Why not give your customers more ways in which to interact with your customer service team? Calls continue to be one of the most popular ways for customers to engage with businesses, but social media and even email are just as popular in today's busy world. Give the gift of availability whenever and wherever you can to keep your customers happy throughout the holiday season.
Keep stress under control
Stressed-out employees are no good for your customers. No matter how busy your customer service team gets throughout the holidays, make sure they prioritize self-care while on the job. Encourage adequate breaks, make healthy snacks available for times when it's too hectic for lunch, and make sure that your staff can take time off if they need to. This may mean bringing in extra temporary staff during the holidays, but it will help your employees avoid the dreaded burnout that can happen during high-stress periods.
Look for the joy in every transaction
When you consider each and every transaction with your customers as an opportunity to spread joy and cheer, it will be easier to maintain a happy demeanor even during stressful days. Remember that your customers really are the most important part of the holiday season, so try and give them the best experience you can.
For more tips on how using the services of a telephone call centre can help your business during the holidays, call Answer 365 today.