Managing Callouts During Winter Storm Season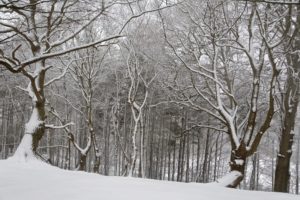 Winter brings a lot more than just cold weather and flu season. It also brings winter storms and unpredictability. If you own a towing company, manage properties, or are involved in any other service-driven business that needs 24-hour coverage, you probably know that winter's unpredictability can be a nightmare for your business. Luckily, you have some great tools you can use to help you manage those unexpected callouts during the winter storm season.
Emergency response
What do you do if your customers can't reach you because of a power outage in your place of business? Who can they call in the middle of the night when they need help with their car or an urgent repair to their home?
Routing your incoming calls through a call centre not only ensures your customers can reach you any time day or night, it also helps you focus on helping them instead of dealing with incoming calls. Call centre representatives can provide a reassuring voice in when your customer needs one, even if you can't personally take the call yourself.
No-stress call-out scheduling
If you have multiple employees available for callouts, it can be tricky trying to figure out who's available at any given moment. Instead of wasting time making several calls, you could let the call centre's system reach out to your employees for you. They can contact the on-call employee on duty, then forward the customer's information and needs on to them for quicker resolution.
Employee check-in
Hazardous conditions may be part of your job, but that doesn't mean you can't keep tabs on the safety of your workers. Utilize the employee check-in services of a call centre to ensure that your employees arrive safely during dangerous winter weather conditions.
Winter storms may make it more difficult for you to do your job, but they don't have to make it more difficult for your customers to reach you. Provide your customers with the peace of mind they need by utilizing the services of a call centre.
To see how a call centre can help your business, call Answer 365 today and speak with a friendly, knowledgeable representative.