Surprising Benefits of Using a Call Centre for Your Business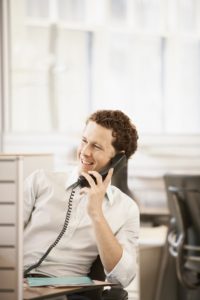 If you run a business, you may have heard about how call centres can help you to provide a great customer experience. You've probably heard about how they can reduce customer wait times and improve their overall opinion of your business, but there are some other benefits of using a call centre that you may not have thought of. Here are some surprising benefits of using a call centre for your business.
You can save money
Hiring a dedicated team of customer service staff members, then paying to train them to provide excellent customer service, can be quite expensive. On top of salaries and benefits, you'll need to provide regular, ongoing training if you want to stay abreast of the best customer service trends.
However, if you use the services of a call centre, you only pay a monthly fee for their services. The call centre staff are trained in all areas of telephone customer service and are regularly assessed to make sure they're meeting your customers' needs. You won't have to foot the bill for additional training, paid vacations, or other benefits for call centre employees, but you will get access to an entire team of dedicated professionals who know how to meet the needs of your customers.
Better employee morale
When your customers are happy, your employees will be, too. If your employees are having to pull double duty by answering customer calls while trying to juggle their regular work, they'll be more likely to be stressed. This can lead to excessive absences from work, poor work performance, and even a lower level of employee retention.
Using a call centre takes the pressure off of your employees so they can focus on their work. This will not only boost employee morale, but it will result in a better overall experience for your customers, too.
Whatever your reason for using the services of a call centre, the end result will be a better, more consistent experience for your customers. If you'd like to find out more about how a call centre could be the right solution for your business, call Answer 365 and speak with a helpful representative today.