The Customer Experience: What It Is And What It Means To Your Business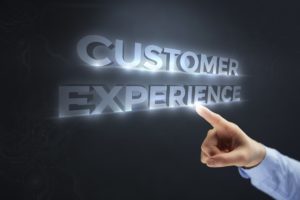 Modern customer service is changing constantly. This is due in no small part to the fact that customer expectations are changing, too. New technologies and new ways of thinking have culminated in an environment where customers expect a more nuanced and personal approach.
What is Customer Experience?
Customers aren't necessarily focused on the price and quality of your products and services as much as they are the experience they get when they do business with you. Put simply, customers are more likely to be willing to spend money with businesses that offer them a good experience rather than just a low price.
Customer experience encompasses everything from the ease of access a customer has to your business to the ease of navigation on your website. Customers don't want to struggle to find what they need. They don't want impersonal transactions; they want personalized care and excellent service.
Why It Matters
Your customers are your biggest asset. It costs a great deal of money to bring in new customers, even organically, so keeping your existing customers satisfied is crucial. But today's customers ask for more from you. You're getting more from them, after all, so why should they expect less? Customers hand over their sensitive data, their bank details, addresses, and much more information that you can use to grow your business. It's only fair that you reward them with a rich and satisfying customer experience.
Personalize your customer service. Go the extra mile whenever possible. Meet your customers where they are, whether that's on social media, with 24-hour telephone customer service, or text-based customer service. Adapt your customer service to meet their needs, and they'll never need or want to go elsewhere.
More Than Just The Basics
Even if you can't provide the same level of customer experience that large companies can, you can enrich the level of service you already offer. Make your customers smile when they think of you. Give them extra, unexpected perks, privileges, and gifts whenever you can, and ensure that your staff is devoted to creating a rewarding customer experience at every point of contact.
For more information on how call centre services can enhance your customer experience, call Answer 365 today.