Tips For Building A Customer-Focused Business
If you're looking for ways to improve your customer service in the New Year, consider growing your business into a customer-focused one. Customer experience is more important than ever, and with customers demanding more and better forms of customer service, you'd better keep up if you want your business to thrive. Here are some tips to help make your business more customer-focused for future success.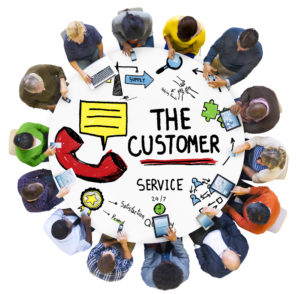 Make sure your customers can access you whenever and wherever they need to.
Gone are the days when business hours were the only time that business was actually completed. Customers can shop 24/7, be entertained 24/7, and interact with the world 24/7. It's no surprise that most of them expect to be able to get help from your business during those same hours.
Thankfully, technology and the use of tools such as answering services and call centres mean your customers can have access to you even when you aren't able to speak with them yourself. Make sure you offer your customers as many ways to reach you as you can so they'll know they can count on your business when they need it.
Create a unique and defined customer experience.
Customers come to you for your products and services, but they'll stay with you for the wonderful experience you'll hopefully provide to them.
Make sure your customer experience is unique and well-defined to match your customers' expectations of your business.
Beyond simply offering 'great customer service,' you need to provide an experience that customers can rely on and even look forward to when they contact you.
Suffice it to say, long wait times to speak to a representative and robotic answering systems won't cut it when you're crafting this experience, so be sure to use all the tools you can to create an experience that works well for your customers. This could mean offering 24/7 telephone customer service or adding social media service options. Let your customers' needs guide you in choosing the best tools for the job.
Answer 365 can help you cultivate a better customer experience using a selection of customer service tools. For more information, give us a call today.