Why Remote Reception Could Be A Smart Solution for Your Business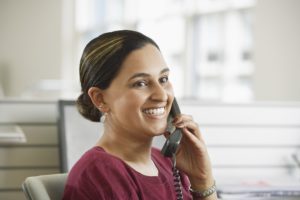 Having a friendly face to greet your customers is crucial to customer service success, but what if you don't have customers who come to see you in person? Should you skimp on receptionist services if your customers aren't going to notice? The hard truth is, they will notice. Having someone dedicated to answering your phones and greeting customers is important, but you don't have to hire someone to do the job. Here's why remote reception services could be a smart solution for your business.
It saves your business money
Not hiring a dedicated receptionist can save your business money in several obvious ways. First, you won't have to cover benefits and holiday pay, let alone an actual wage. Second, you won't have to have a space in your office for them to work. No telephone, no computer, et cetera.
You will also save yourself a lot of money in more subtle ways. For example, if your customers couldn't reach you at any time, day or night, they'd probably turn to one of your competitors for help. That's lost business that no company can afford. Remote reception services can boost customer retention and help you gain new customers simply because you have someone available to take a potential customer's call when they need you to.
First impressions
There's nothing more important than making a good first impression, but if a potential customer calls you and there's no one there to pick up the phone, it won't be a very positive initial contact. Using remote reception services ensures that every caller has a positive customer experience, which is crucial to customer service success.
Meeting your customer's needs when they need you
In an ideal world, customers would only need help during business hours. However, the truth is, they need help at all different times. Remote reception services allow you to be available to your customers when they need you, whatever time of day or night that might be.
If you'd like to find out more about how remote reception services could benefit your business, please call Answer 365 and speak with a helpful representative today.