Answer 365 – Proud Recipients of the 2023 CAM-X Award of Excellence
Outstanding Service Brings Home National Award! Answer 365 is the proud recipient of CAMX Platinum Plus Award of Excellence for Outstanding Service, 19th consecutive year.

Answer 365 of Halifax, NS has been honoured with the exclusive 2023 Award of Excellence for 19 years. The Award is presented annually by the Canadian Call Management Association (CAM-X), the industry's Trade Association for providers of call centre services including telephone answering and message delivery. Answer 365 – Halifax was presented with the Award recently at the CAM-X 59th Annual Convention and Trade Show in Calgary, AB.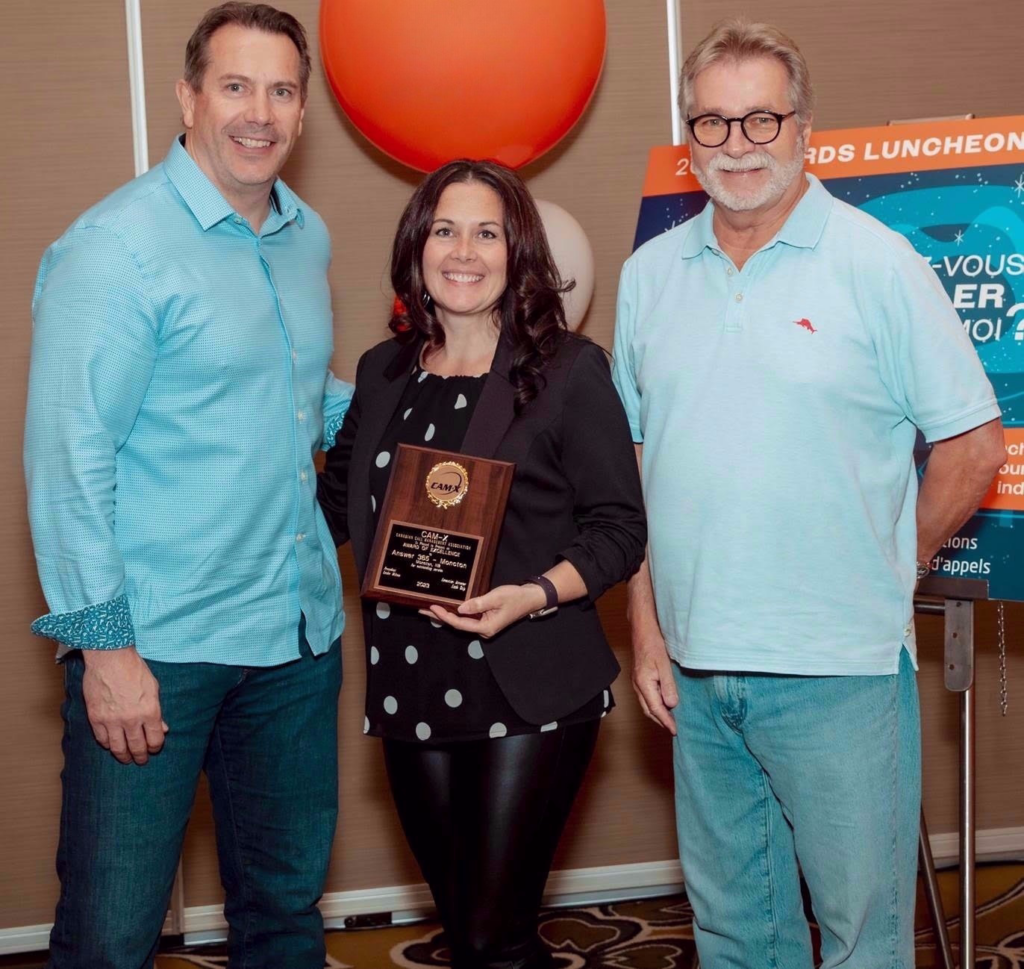 Independent judges are contracted by CAM-X to evaluate message services over a six month period.  The scoring criteria includes:
Response Time
Courteousness of Rep
Accuracy of Call
Knowledge of Account
Overall Impression of Call
"Your outstanding organization has demonstrated unparalleled excellence and dedication to the industry, earning them this esteemed recognition. Congratulations on a well-deserved award." says CAM-X President Leslie Wilson.
Now a nineteen-time winner, Answer 365 – Halifax earned the Platinum Plus Award for nineteen years. CAM-X extends its congratulations to the staff of Answer 365 – Halifax on their proven quality service to their customers.