Is Your Business Relying on Technology for Better Customer Service?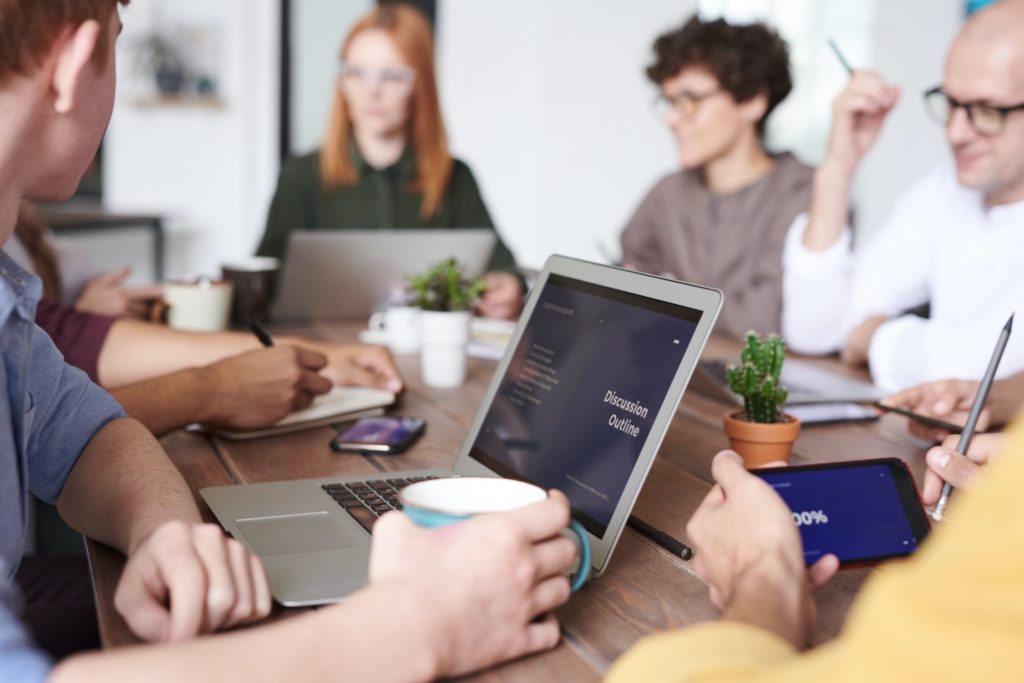 Are your customers reaching out to your business online? If you have a contact form on your website, a chatbot, or automated answering set up on social media – you may still be missing out on sales opportunities and important interactions with your customers.
While automation may seem like a good idea for your business, automated answering can miss the mark when it comes to helping customers with issues or answering questions potential customers may have. In fact, if automated answering does not work properly or does not answer a customer's question to their satisfaction, it could influence them to look elsewhere for the product or service you provide.
Chatbot Interactions Can Be Frustrating For Customers
Customers are not always aware that it is a chatbot that is responding to them when they reach out and if a chatbot is not able to interpret a customer's question or statement, it could result in an unrelated response leading to frustration and confusion for the customer (or potential customer).
Interacting with AI (chatbox) can be confusing because a customer is interacting with a machine and sometimes a customer needs to speak to a person. Even simple inquiries can be misunderstood by a chatbox if there are spelling errors or if the wording is different than expected.
If you rely on automated answering without the ability for a customer to speak to a live person you may be missing new business opportunities and repeat business. You may also actually lose customers who are not satisfied with the interaction they had online with a chatbot.
Automated Responses on Social Media
When it comes to social media, many companies have an automated response set up for any messages a customer sends. However, even if automated messaging is set up it is still important to have someone check the messages and many companies do not have a dedicated staff member to manage social media and messages (and business opportunities) can be missed.
Some customers reach out through messaging on social media and wait for someone to get back to them, especially if they cannot get a hold of anyone through traditional channels such as a phone call or email. Additionally, customers are not always aware that the automated message is in fact automated! They think they are getting a response from someone at the business and may reply to the automated message and then hear nothing back from the business.
There are many missed business opportunities on social media due to the inefficiency of automated answering and chat bots.
Website Contact Forms
Website contact forms are helpful to every business! This is a great way for customers to reach out with questions or to schedule appointments. The key to success is to ensure all inquiries are responded to in a timely manner.
If your contact form on your website is set up with an automated answer, make sure you provide customers with an estimated response time – the typical time frame in which your team will respond to an email. Better yet, let a call answering service assist you with email inquiries and never miss another message.
Live Call Answering Makes All The Difference
There is really no comparison when it comes to how customers prefer to interact with a business. We all know the frustration of trying to get a hold of a business only to be stuck in the loop of chatbots and automated answering when all we really want to do is speak to someone.
A recent study on what customers value most showed that 43% of customers are willing to pay a premium for a better customer service experience and that 71% of people would rather speak with a human than an automated system.
A call answering service can help you ensure that no business opportunity is missed. We
answer your calls for you professionally
and in a timely manner. Your customers never have to feel the stress of trying to get in touch with you.
Answer 365 provides customer service support that helps you run your business efficiently—and with the confidence that your customers are taken care of.
email: sales@answer365.ca
local calls: 902-453-0700
toll free: 1-800-701-7774