The Future of Customer Service –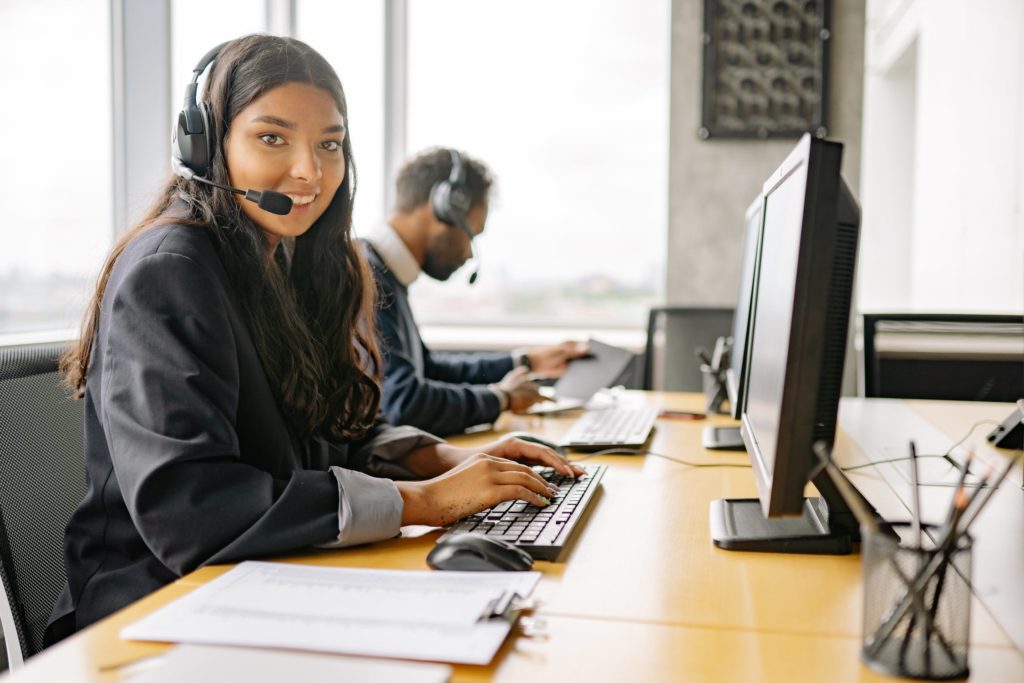 The landscape of customer service has changed over the years, but one of the biggest impacts to our ability to provide top-notch customer service has been advances in technology and the ability to remain flexible in almost any situation.
The pandemic has taught us that the ability to be flexible combined with the utilization of the new technology can indeed help us move forward during unprecedented times.
Working Remotely as a Team
The ability for many businesses to pivot from an in-office workforce to a work-from home team highlights the value of technology. Logging into work, video conferencing, email and live chat tools have made it easy for many employees to work remotely. Our ability to get in touch quickly and efficiently as well as our ability to continue to have face-to-face meetings over video conferencing has made remote work a viable option for many businesses.
Social Media & Customer Engagement
Social media has morphed into a space for customers to reach out to businesses and connect with them. Whether a customer wants to ask a service or billing question, find directions to a business or learn more about a product or service, social media makes it easy to reach out.
This may be convenient for customers, but it may pose some additional challenges for businesses. Staying on top of your social media platforms helps keep the lines of communication open with customers, allowing you to engage with them on a regular basis.
Having the ability to interact with your customers and keeping the lines of communication open in the online world helps you bridge customer service gaps and build both rapport and trust.
Improved Customer Communication
When the pandemic hit, workforces across the globe shifted and adjusted how business was being done. The use of technology became a fundamental component of success and the flexibility to figure it out became key.
In fact, many businesses turned to remote answering services. Remote answering services such as Answer 365 use high-end technology to create a seamless experience and provide ongoing customer support 24 hours a day, 7 days a week, 365 days a year.
Providing responsive and personalized customer service during uncertain times has had a positive impact on many businesses. The ability to answer questions, solve problems and put customers at ease helps build trust and improves customer loyalty.
From all trades and contractors (plumbing companies) to doctors' offices, having remote reception with a live agent answering the phone creates a more positive and professional experience for customers.
As we head into 2022, remaining flexible while staying on top of technological innovations can help your business succeed in areas of customer service, customer loyalty and customer growth!